High-Quality Blast Suits & Gloves in Southeast MI
We have the abrasive blasting protective gear you need to get even the toughest jobs done safely.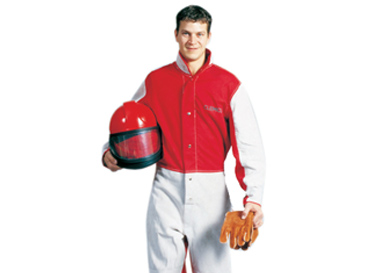 Clemco Heavy Duty Blast Suit
With the Clemco heavy-duty blast suit and gauntlet-style leather gloves, the blast operator will be protected from any impact caused by rebounding abrasive. Heavy cotton fabric on the back of suit allows air to circulate, while leather panels protect fronts of arms and legs. The red color helps the operator stand out in the blast, and the adjustable straps keep out dust and abrasives.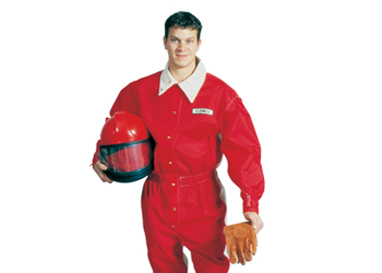 Clemco Light Duty Blast Suit
Protect yourself from the impact of rebounding abrasives with Clemco's light-duty blast suit. A cost-effective alternative for intermittent or short-term blasting, and non-blast personnel working at the blast site, this suit weighs less than Clemco's heavy-duty blast suit. The suit is constructed of nylon and cotton and is machine washable.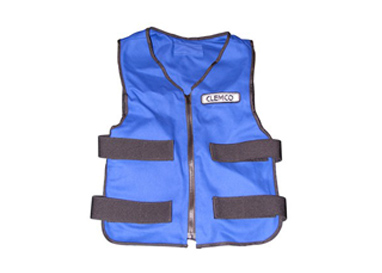 Clemco Comfort Vest
The Clemco Comfort Vest is a lightweight, one-size-fits-most personal protective garment for warming or cooling industrial workers exposed to stressful hot and cold environments indoors or out.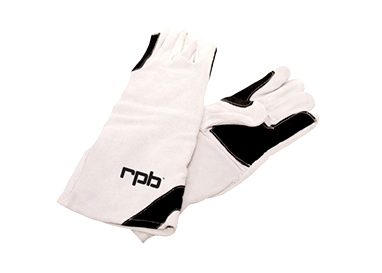 Blast Gloves
Premium, double-palmed leather blast gloves for optimum protection. Kevlar stitched for durability and reliability with an extra leather strip on the outside of the glove for protection from the blast. A soft lining provides worker comfort.
RPB® Blast Suits
RPB® Blast Suits have been designed to enhance worker comfort and protect the wearer from an abrasive rebound. The Heavy Duty Breathable Cotton back is designed to help keep you cool.
---
The W.H. Duffill Difference
When performing any job, the health and safety of you and your employees is crucial. At W.H. Duffill, we only stock the highest quality abrasive blast safety equipment so that you can operate safely, comfortably, and efficiently. Since 1965, we have built a solid reputation for providing high-quality products and reliable services for companies across SE Michigan. For more information, call the team at W.H. Duffill today at 248-542-3808.