Blast Lighting in SE Michigan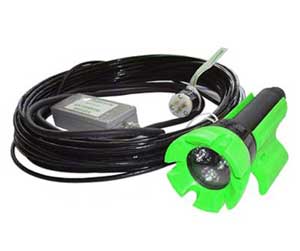 3400LED Polyurethane "No-Air" LED Blast Light
3400LED No Air LED Blast Light
All polyurethane construction
3400LEDS 120V AC system includes power pack, 100 feet Extreme Cable electric cable, primary cord, cord plug, and 3112LB stanchion
Model 3400LEDBAT100 may be connected directly to 12VDC battery and comes with battery clamps
Additional options available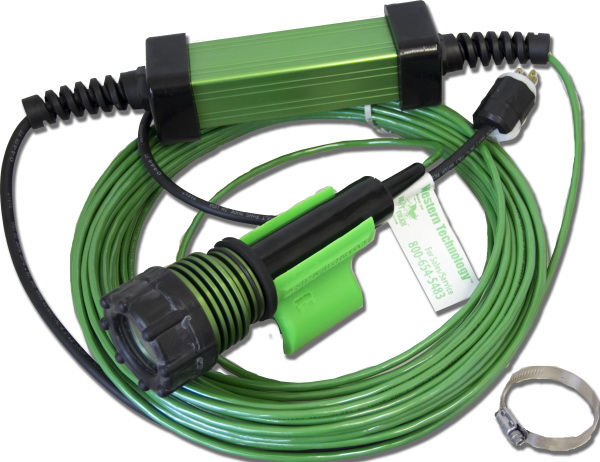 3460LED GEN2 Polyurethane "No Air" LED Blast Light
LEDs emitting color at 6000K (+/-200K)
Rated at: 840 lumens and >40,000 lux at 1 foot with optics
Refractive optical design for targeted focus at 25° beam angle
LEDs driven at: 0.35A and 3VDC
Low current & DC voltage to light: 21VDC & 2-3A
Option to power directly from 12VDC source
Polyurethane/Delrin construction: Extremely durable & lightweight
Replaceable blast lens
Dimensions: Length= 7" x Halo Diameter= 3"
Weight: 2.3 lbs
Mounting- Blast hose:Hand held:Hook
Utility:Blast:Boiler Inspection:Hydro/Water Blast
3300 Air Cooled Polyurethane Blast Light
3300 Air Cooled Polyurethane Blast Light
120V in/17V out
Integrates compressed air to cool bulb for maximum illumination
Available as a system including power pack and cord connectors
Multi-outlet power packs also available
System provides dust penetrating light with maximum operator flexibility
Also available in 220V
All polyurethane construction / rubber-like material
Additional options available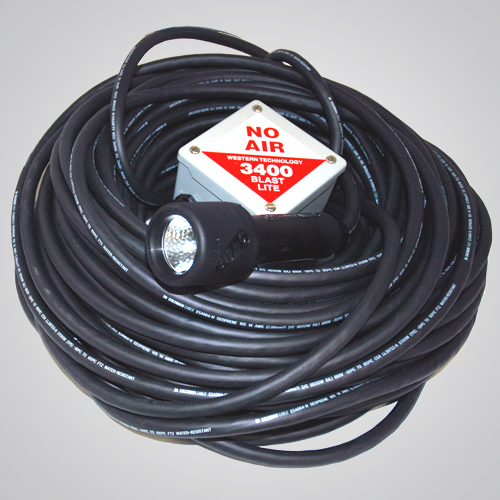 3400 Polyurethane "No Air" Blast Light
3400 No Air Blast Light
All polyurethane construction
120V AC/12V DC system includes power pack
Also available in 220V
Model 3400B may be connected directly to 12VDC battery and comes with battery clamps
Multi-outlet systems available
Additional options available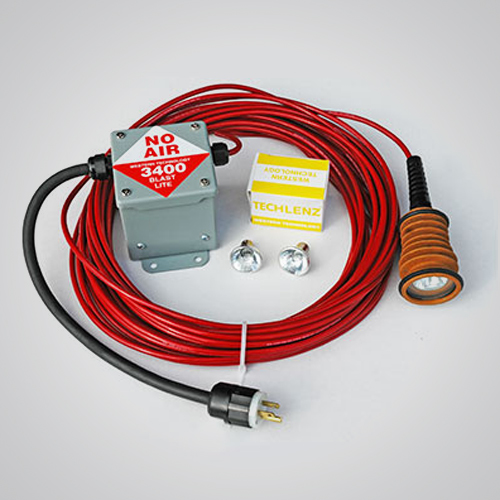 3600 Aluminum "No Air" Blast Light
3600 Aluminum No Air Blast Light
12 volt repairable blast light made specifically for abrasive blasting
Aluminum body
20 Watt halogen bulb
Built-in Light Stanchion
Additional options available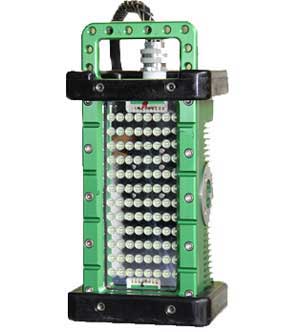 BRICK LED Light Explosion Proof Area Light
Approved for Hazardous Locations: C1, D1 and D2 Groups C and D. C2, D1 and D2 Groups F and G
XP-G LEDs emitting color at 6000K (+/-200K)
LEDs rated at ~11, 520 Lumens
Thermal temperatures rated at T5
Lux at 1 foot with optics
Focus: Fixed mirror system at 120 degrees emitting dispersion
Low current and DC Voltage to light: 48VDC and 3A
LEDs driven at: 0.35A and 3VDC
Dimensions: Length=10" x Width= 5" x Height=5"
Weight: 10-13 lbs depending on model
Mounting- Magnet:Stake:Tripod:Hook:Adjustable Stands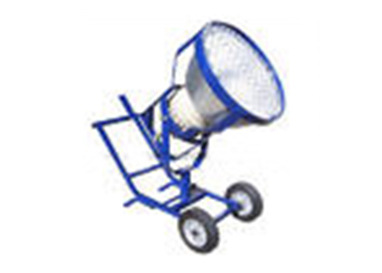 7811 Explosion Proof Tank Light
7811 Explosion Proof Tank Light
Complies with explosion proof/hazardous location requirements
Available with 18 inch or 24 inch diameter light head
120 volt 400 watt metal halide bulb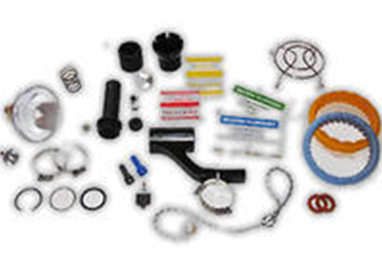 Accessories, Bulbs, Lenses, Replacement Parts
We carry the most top-brand parts and accessories for all of your high-performance lighting, deadman control, and hazardous location & temporary worksite needs.
---
The W.H. Duffill Difference
We have the equipment and knowledge to help you succeed at any project. At W.H. Duffill, our team will work with you from concept to completion to ensure you have the right equipment, tools, and supplies. Since 1965, we have built a solid reputation for providing high-quality products and reliable services for companies across SE Michigan. For more information, call the team at W.H. Duffill today at 248-542-3808.